Fattoria Lavacchio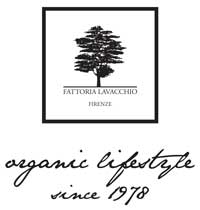 INFO

Via Montefiesole, 55 50065 Pontassieve (Italy)
Telephone +39 055 8317472
Fax +39 055 8317395

Website – www.fattorialavacchio.com
E-mail – info@fattorialavacchio.com

Olive Varieties: Frantoio 85%, Pendolino 15%.
Area of production: the olive grove is located at 400 meters. above sea level, on a medium-textured, clayeycalcareous soil from alberese and extends over 44 hectares for about 8000 plants.
Age of olive trees: The olive trees were planed in 1990.
Plant density: about 350 plants per hectare. Pruning type: polyconic vase.
Harvest period: from 15 to 30 October.
Method of harvest: Olives are harvested by hand to ensure that only perfectly healthy olives, of optimal ripeness are selected.
Processing: Washing the olives to remove leaves and impurities, crushing with mill crushers, kneading at 22 ° for about 15 minutes, centrifugal separation with experimental crusher in oxygen deficiency.
Percentage of oil produced from the olives: It varies every year, but usually under 12%.
Sensory notes: the color is bright green with golden reflections and the nose is an intense and persistent scent of fresh cut grass, artichoke and, slight eggplant; it is of excellent structure, with a fruity flavor, initially spicy.
Gastronomy: ideal use of this absolutely genuine product is raw on vegetable-based dishes such as pinzimonio; soups, salads; or roasted.

Fattoria Lavacchio is situated in the charming landscape of the gentle hills of the Chianti Rufina area, which is rich of vineyards and olive groves, with good ventilation and a lot of sun.
It extends on 110 hectares, of which 44 hectares are olive groves, 21 hectares are vineyards, 6 are wheat and 9 are wooded forest where you can find truffles! There is also a large productive greengarden with fruit, vegetables and chicken. From the begining, we have always researched harmony between our own activity and the natural balance. Among the Estates in Chianti Rufina production area, we have been the first ones to embrace organic growing programs and to produce wines without sulfites. While preserving the best organic agricultural and productive traditions, the farm has been constantly evolving by combining these traditional methods with the most advanced technology in order to of fer products of outstanding excellence. We are also continuously researching new systems to ensure an increase in the quality of the products and the services we offer. Some houses were recently refurbished so guests can enjoy the offerings of an on site restaurant and charming agriturismo. Fattoria Lavacchio is an Organic farm, situated on top of the Chianti hills, offering unique accommodation surrounded by vineyards and olive groves, with stunning views and only 18 km. from Florence.
The Estate allows to enjoy relaxing vineyard holidays, discover the magnificent countryside sceneries and the agricultural secrets whilst being very close to the major art cities.
Florence is very easy to access by train from Sieci's railway station which is only 10 minutes ride from the Fattoria. Fiesole is easily accessible by car in 30 minutes through a panoramic drive. Siena is about 80 km, Arezzo and Val di Chiana are a mere 60 km drive through typical Tuscan valleys and many charming historic villages to visit on the way. The tuscan sea side and Etruscan coast are about 1 and half hour drive, accessible via the towns of Lucca and Pisa that can be visited on the way.