Frantoio di Santa Tea – Gonnelli 1585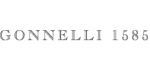 INFO

Via E. De Nicola, 41 (Loc. Santa Tea) Reggello
Italia 50066
Telephone +39 055 869140/868117
Fax +39 055 869142

Website – www.gonnelli1585.it
E-mail – segreteria@gonnelli1585.it
Production area: the plateau of Reggello – Florence
Altitude: 300 m. above the level of the see
Ground: medium texture
N. olive trees: 30.000 trees
Olive trees varieties: Frantoio – Moraiolo – Leccino
Annual oil production: 300 tons
Laudemio oil production: 10 tons
Bottles sizes available: 250 ml. – 500 ml.

The tie between the Gonnelli family and extra virgin olive oil goes back to 1585, when the brothers, Francesco, Lorenzo and Giulio di Taddeo di Michele di Lorenzo Gonnelli bought the Santa Tea Farm from the monks of the Carmine Convent.

The farm, a place belonging to the people of Santa Tea is bordered by: I the Parish Church of Cascia, II and III by the Santa Tea road and IV by the same Parish Church. Also included was a small and precious oil mill dedicated to the production of extra virgin olive oil, valued and consumed by the local population.

Thanks to the sales contract preserved in the archives by the Stato Notarile di Firenze (the State Notarial of Florence), notary Francesco Albizi, number 2122-1582/1586, it is possible to note that the Santa Tea Farm was bought for 300 soldi (the currency), by the tenth Grand Duke 4850 of the Gonnelli brothers.

Since then, with the same passion, the Gonnelli family has passed down an art, from generation to generation, while experimenting with new techniques of extraction and processing. In the year 1962 was tasted and installed the first centrifugal system in the world in the Santa Téa oil mill. Today some production machines are directly realized in the oil mill under the control of the Gonnelli family, in order to have an exclusive production system to obtained the best quality result in extra virgin olive oil.

The production process and the conservation are airtight, without the presence of oxygen, in order to reduce the oxidation, while also maintaining the best freshness and longevity of the product.

The Gonnelli Family has 30.000 olive trees in the Tuscan area, of different varieties, to produce 11 different olive oil flavours, from the intense fruity aromas to delicate sweet one's.

The annual production is about 300.000 L of extra virgin olive oil from the two oil mill: Santa Tea and Vertine in the Chianti Classico area.